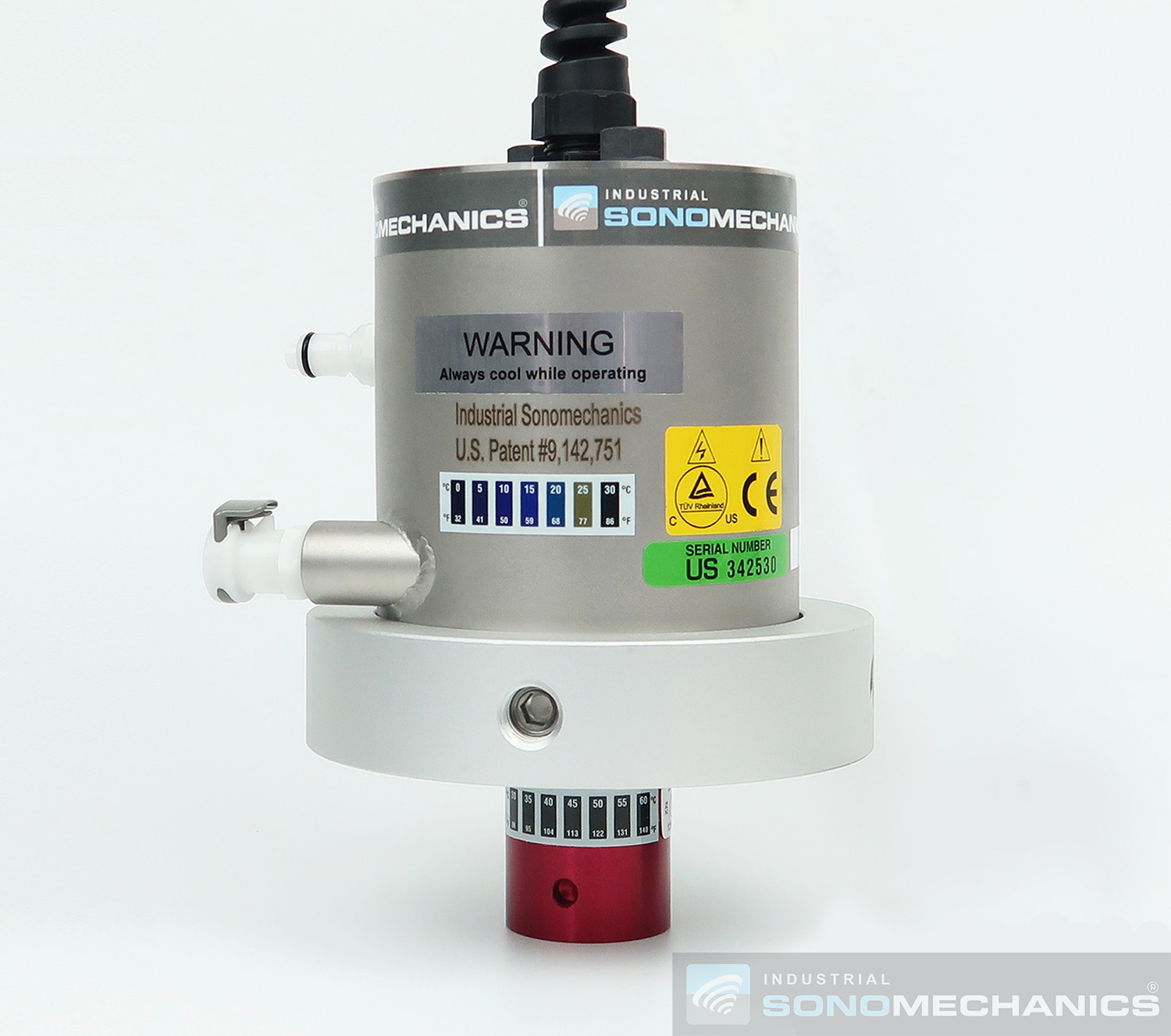 Efficient cooling for 24/7 continuous operation
Suitable for working with flammable liquids/solvents
Immune to high-humidity conditions and moisture-related arcing
Able to function in high-heat environments
Small footprint and easy installation
High-Capacity Production and Continuous 24/7 Operation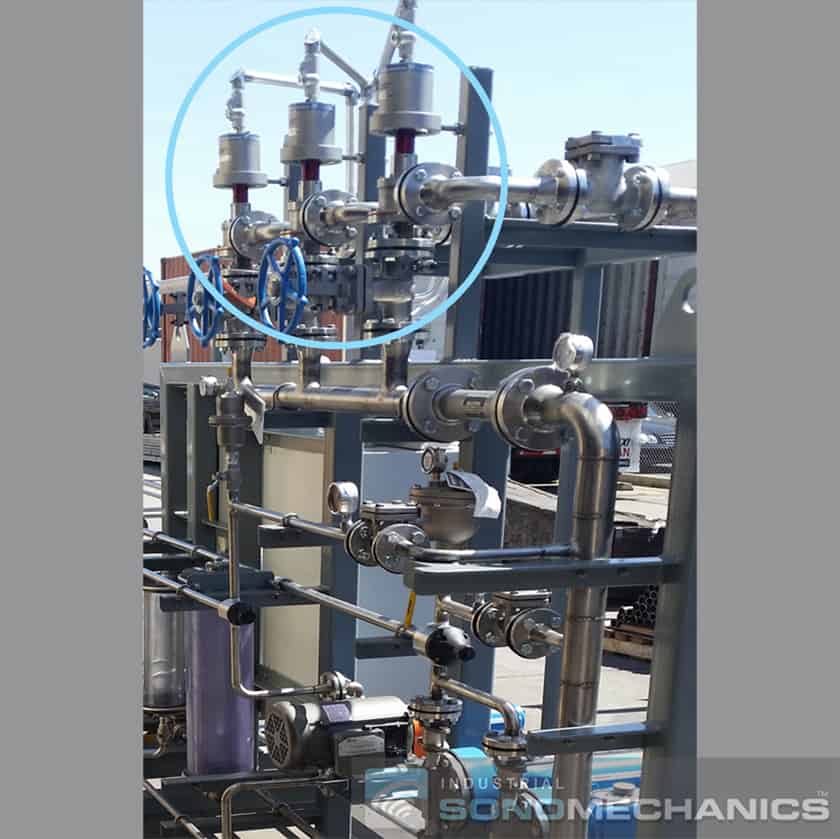 A piezoelectric transducer is an electro-mechanical device that converts electrical energy coming from an ultrasonic generator into mechanical energy in the form of ultrasonic vibrations. High voltages and currents are commonly present in a transducer's internal area, and substantial heat can be released during its operation. Efficient cooling, especially during continuous processing, as well as protecting the internal area from exposure to humidity or flammable vapors are, therefore, essential.
Conventional piezoelectric transducers are cooled by forced air, which makes them prone to overheating during continuous operation because air has low heat removal capacity. ISM's patented (U.S. Patent # 9,142,751) SWCT-series transducers have been designed to overcome this limitation. They are the only existing piezoelectric transducers that can be cooled with water and are fully sealed to the outside environment. Since the cooling capacity of water is orders of magnitude greater that that of air, these devices can operate continuously (24/7) at high powers without overheating, regardless of their environment, thereby enabling continuous 24/7 operation and high-volume processing.
Working with Flammables and/or in Humid Environments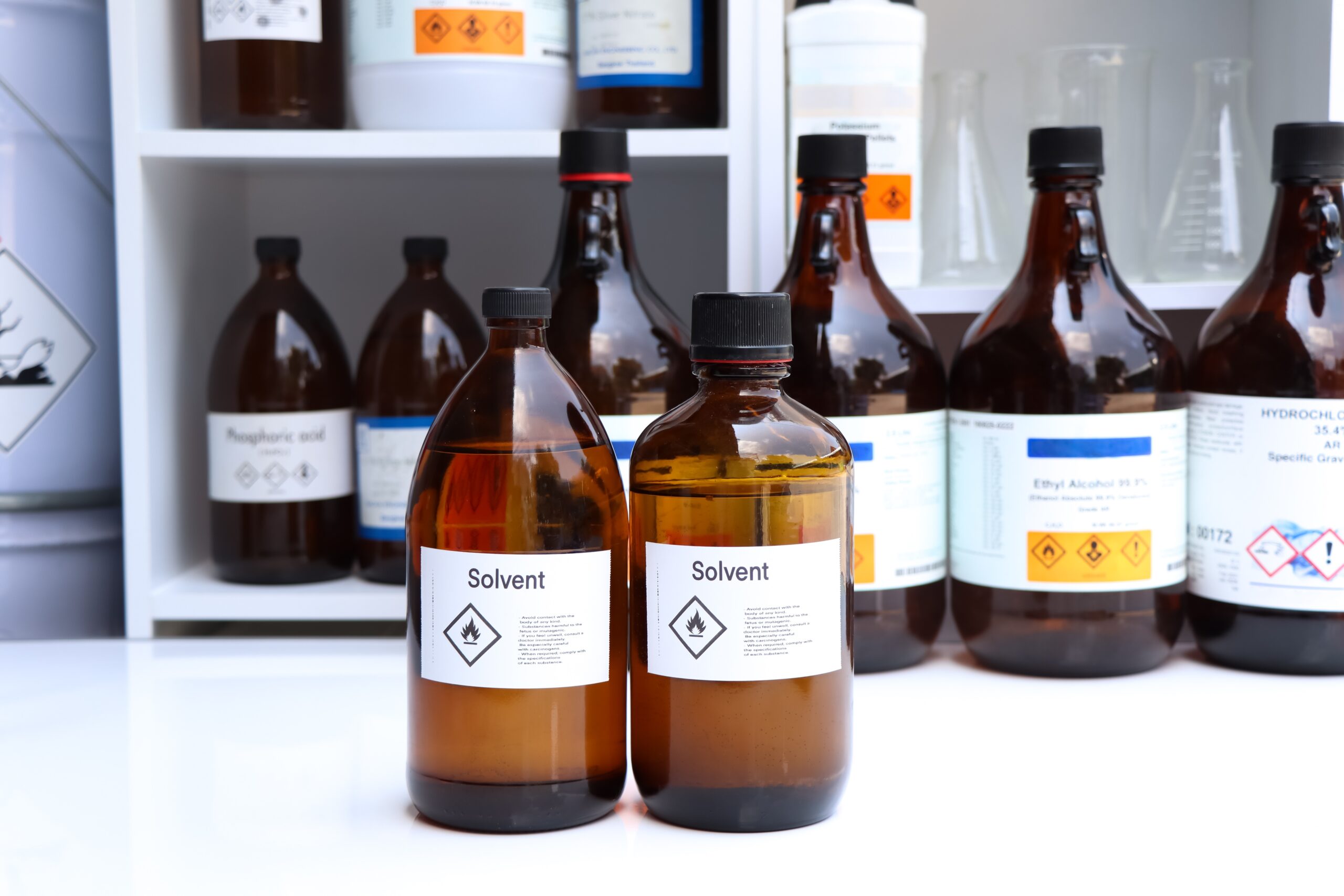 Many processes such as extraction and cell disruption require the use of solvents, such as ethanol, methanol, hexane, ethyl acetate, etc. During ultrasonic processing, it is imperative that the internal area of the transducer be protected from exposure to vapors of these flammable materials. Conventional transducers are unable to provide such protection because they are cooled by external air and are, therefore, open to the outside environment, making them vulnerable to condensation, humidity and flammable vapors, which the air may bring into the internal area where high-voltage contacts are located. These devices cannot, therefore, be safely used for solvent-based extraction or for applications involving fuels and other flammable materials. High-humidity environments present a similar issue, since water may condense in a conventional transducer's internal area and cause an electrical short, damaging the device and presenting a safety concern for the operator.

Since ISM's SWCT-series water-cooled transducers are fully sealed to the outside environment, they are immune to high-humidity conditions and suitable for working with flammable materials, such as fuels and organic solvents.
Turn-Key Ultrasonic Liquid Processors with Water-Cooled Transducers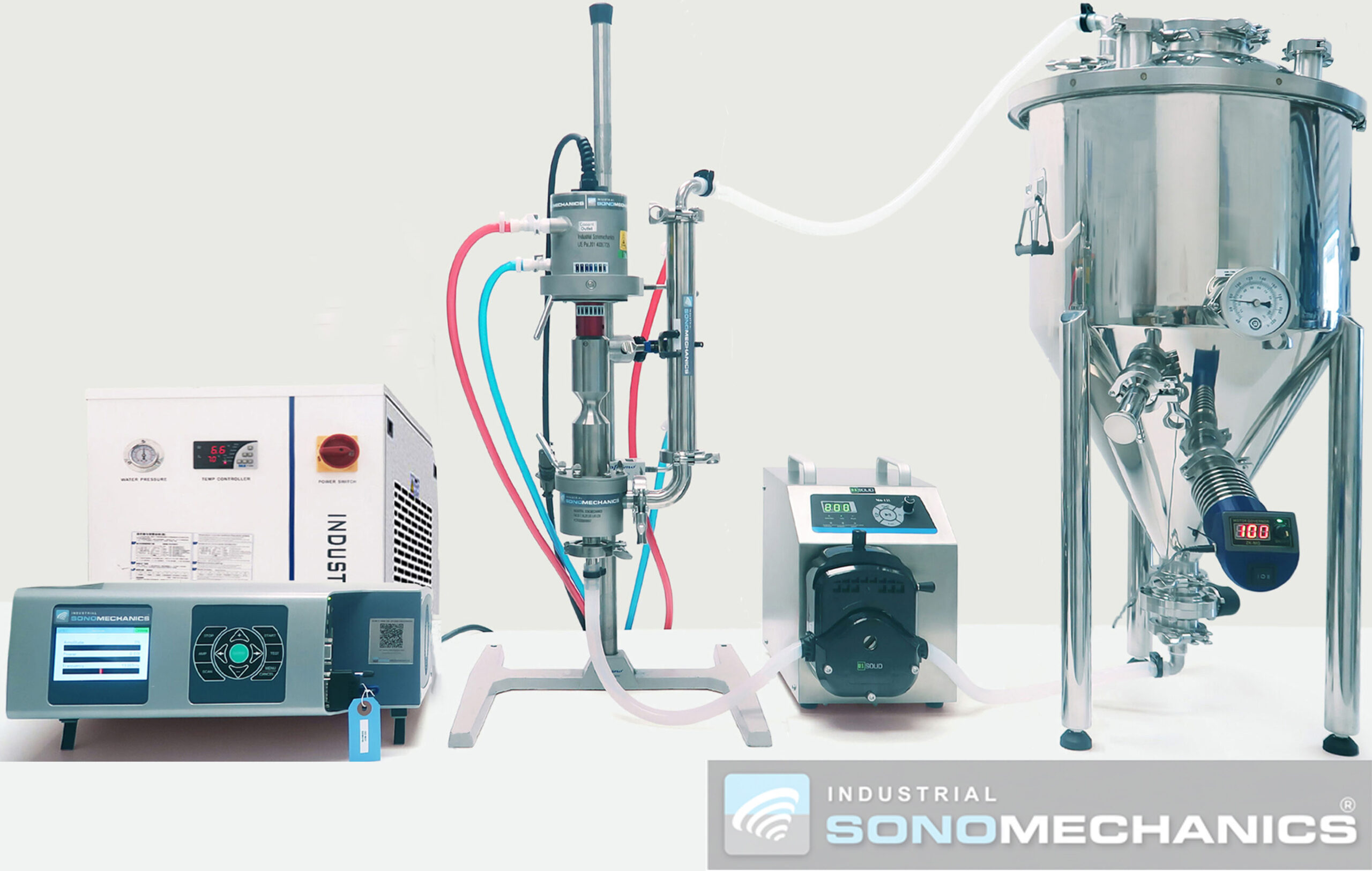 Since our bench and industrial-scale ultrasonic liquid processors, BSP-1200 and ISP-3600, incorporate the fully sealed water-cooled SWCT-series transducers, they can operate continuously (24/7) and enable our clients to work with flammable organic solvents, fuels and other flammable materials, as well as in high-humidity and high-heat environments.

The BSP-1200 and ISP-3600 ultrasonic processors are plug-and-play, arrive mostly pre-assembled, and are very easy to install. We strive to make our ultrasonic systems turn-key and automated for all applications. Additionally, ISM offers remote setup help with every purchase, as well as post-purchase technical and warranty support. To configure an ultrasonic system and get instant pricing, please visit the link below.
CONFIGURE SYSTEM
Get instant pricing,
request a proforma invoice.
Start Here