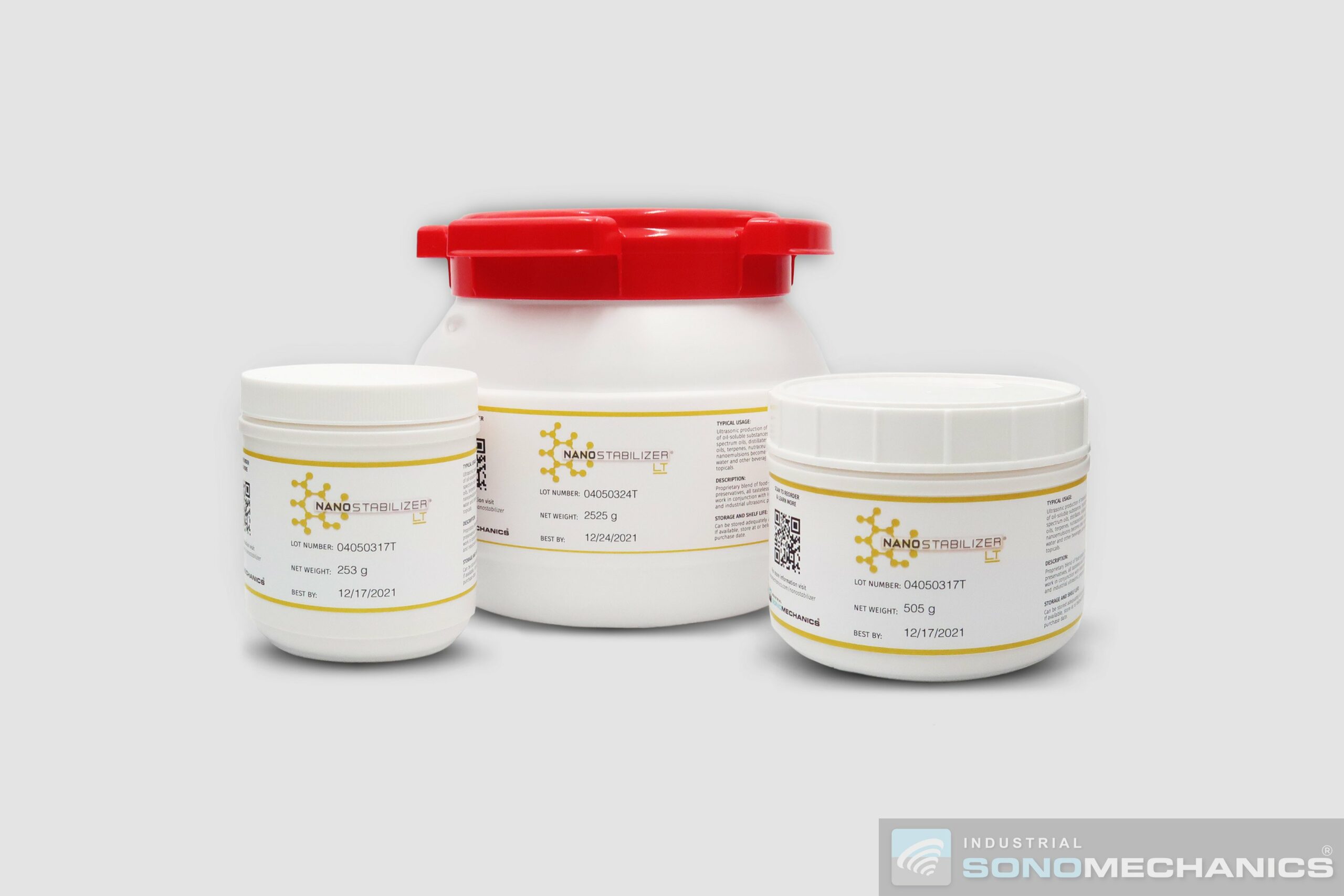 Make translucent nanoemulsions of lipophilic bio-active ingredients.
Achieve complete water-compatibility while retaining optical clarity and permanent stability.
Enhance bioavailability and shorten onset of action.
Avoid having to develop formulations and processing procedures.
Overview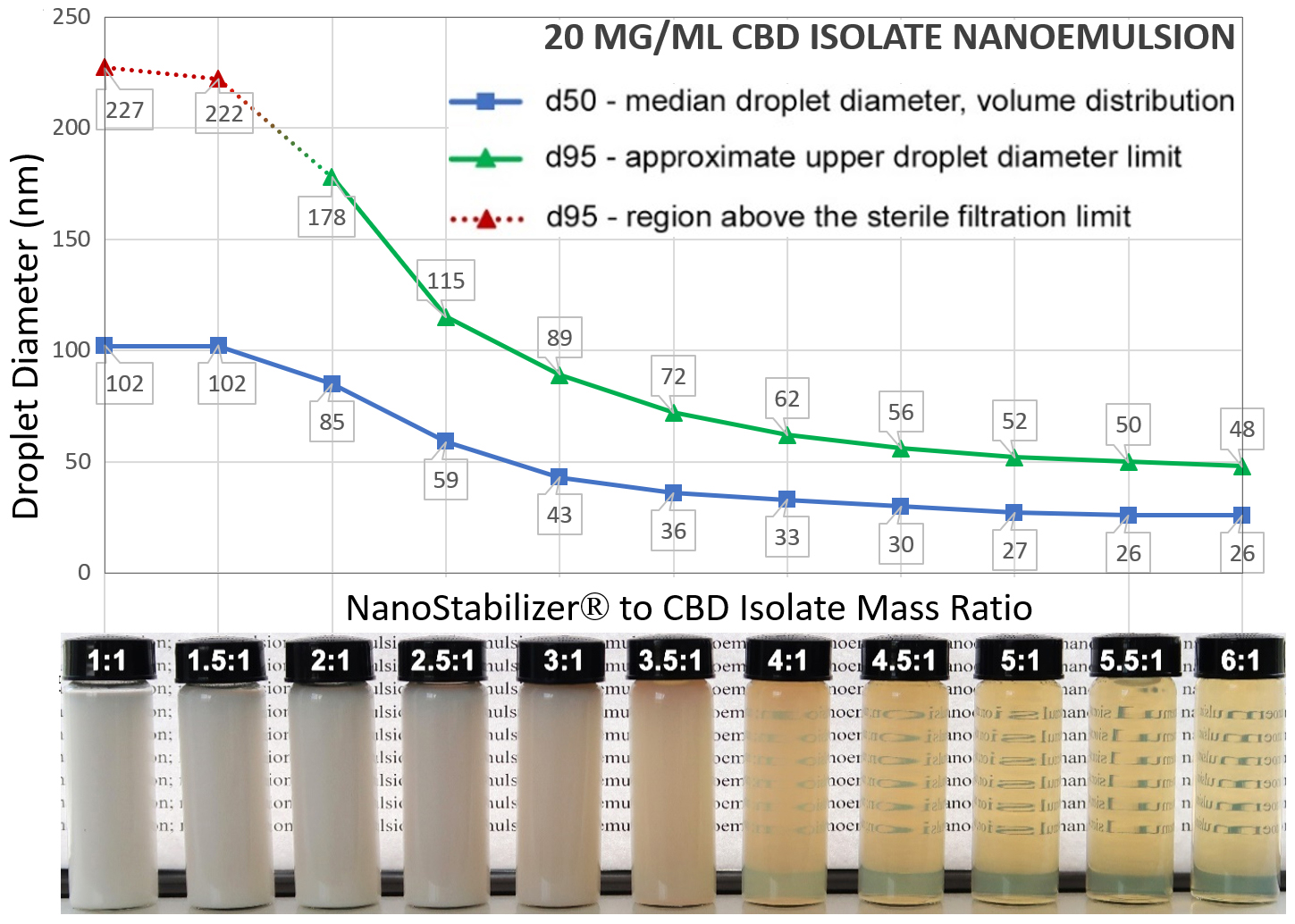 Customers who would like to produce translucent nanoemulsions of lipophilic (oil-soluble) bio-active compounds, such as cannabis extracts (a.k.a. water-soluble CBD and THC), vitamins, essential oils, terpenes, nutraceuticals and pharmaceuticals, but do not have the capability or desire to develop their own formulations and processing procedures can take advantage of our all-in-one NanoStabilizer®-LT. This proprietary blend of food-grade (GRAS) carrier oils, emulsifiers, and preservatives (all derived from natural sources) is designed to work with ISM laboratory, bench and industrial ultrasonic processors and comes with step-by-step processing instructions. NanoStabilizer®-LT has no taste of its own and makes it possible to easily and quickly produce highly translucent, permanently stable and fully water-compatible nanoemulsions with median droplet sizes in the range of 10 – 50 nanometers.
Loaded with up to 50 mg/ml of bio-active ingredients, these nanoemulsions can be be easily sterilized by
filtration
 and infused into a variety of water-based products (e.g., water, beer, tea, coffee, carbonated beverages, juices, gummies, edibles, topicals) without changing their physical appearance. They can also be used directly (e.g., as nasal and oral sprays or sublingual drops or strips).