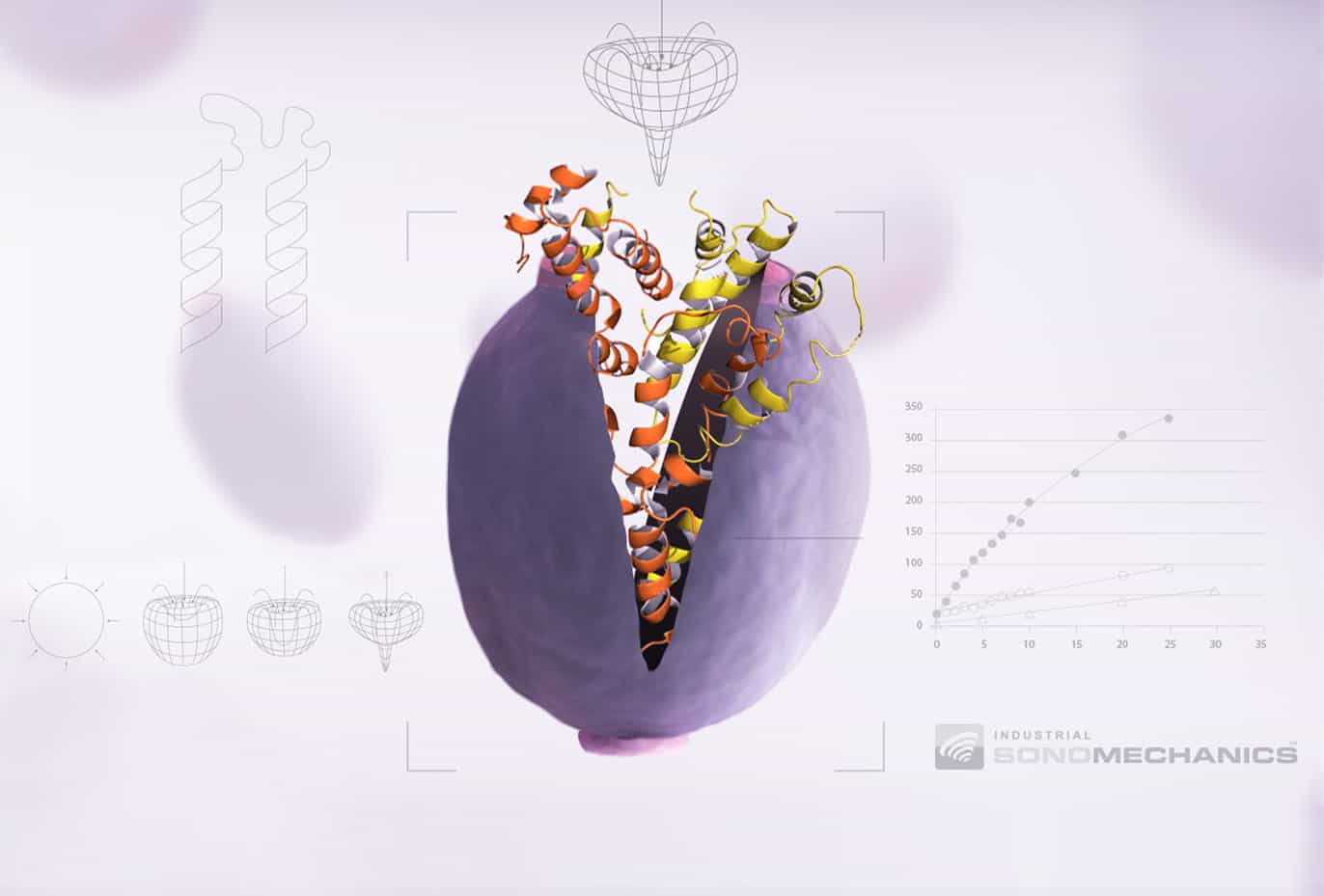 High-intensity ultrasound is extremely effective at extracting substances from plants, mushrooms and microorganisms. Rapid, high-yield extraction of alkaloids, cannabinoids, terpenes, polyphenols, recombinant proteins, and many other bioactives is possible, in many cases even when harsh organic solvents are replaced with green alternatives, such as ethanol or water.
Overview
Ultrasonic cell disruption (lysing) is the "gold standard" extraction method, owing to its simplicity and superior efficiency in extracting a wide variety of substances from plants, mushrooms and microorganisms, including cannabinoids, alkaloids, terpenes, algae oils, polyphenols, and recombinant proteins. This process is conducted using an ultrasonic processor equipped with a high-amplitude
Barbell Horn®
immersed in a biomass slurry prepared with a suitable solvent. High vibration amplitudes are required as this process relies on intense acoustic
cavitation
to generate extremely strong solvent micro-jets able to disrupt/penetrate cell membranes and bring out their contents.
The main advantage of Industrial Sonomechanics
®
ultrasonic
processors
for this application is the ability of our
patented
Barbell Horns
®
to generate very high ultrasonic amplitudes at
any scale
of operation (unlike conventional high-amplitude ultrasonic horns, which are
restricted
to the laboratory scale only). Since our processors can be configured in both
batch
and
flow-through
modes, they can handle anywhere from a few milliliters to many hundreds of liters of slurry at a time. Our reactor chambers (flow cells) are designed without narrow gaps or capillaries, eliminating clogging that is common with some alternative approaches. For biomass slurries with a strong tendency to settle out of the solvent, we offer a flow-through processor configuration with an incorporated in-line high-shear mixing pump.
All Industrial Sonomechanics
®
units provide precise temperature control, making it possible to extract heat-sensitive substances. Our
bench
and
industrial
-scale processors utilize
patented
fully sealed water-cooled transducers and can, therefore, work with flammable organic solvents. However, since high-amplitude ultrasound is able to greatly intensify the efficiency of extraction, it is often possible to replace harsh organic solvents with milder, greener and more economical food-grade alternatives, such as ethanol or water, and still achieve superior results.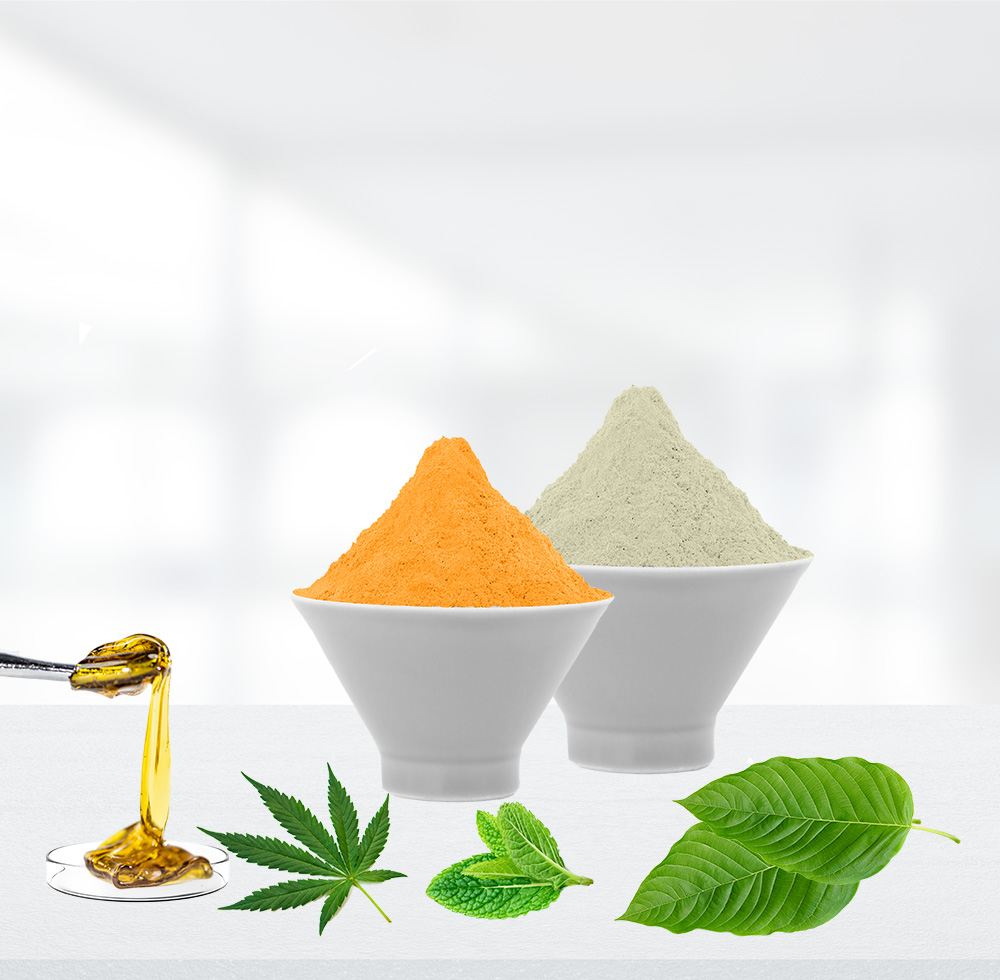 CONFIGURE SYSTEM
Get instant pricing,
request a proforma invoice.
Start Here
Case Studies & Application Reports
Ultrasonic Disruption of Yeast Cells
CASE STUDY
Download PDF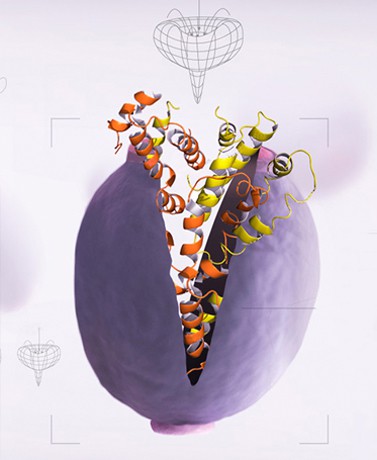 Microalgal Oil Extraction and Transesterification
APPLICATION REPORT
Download PDF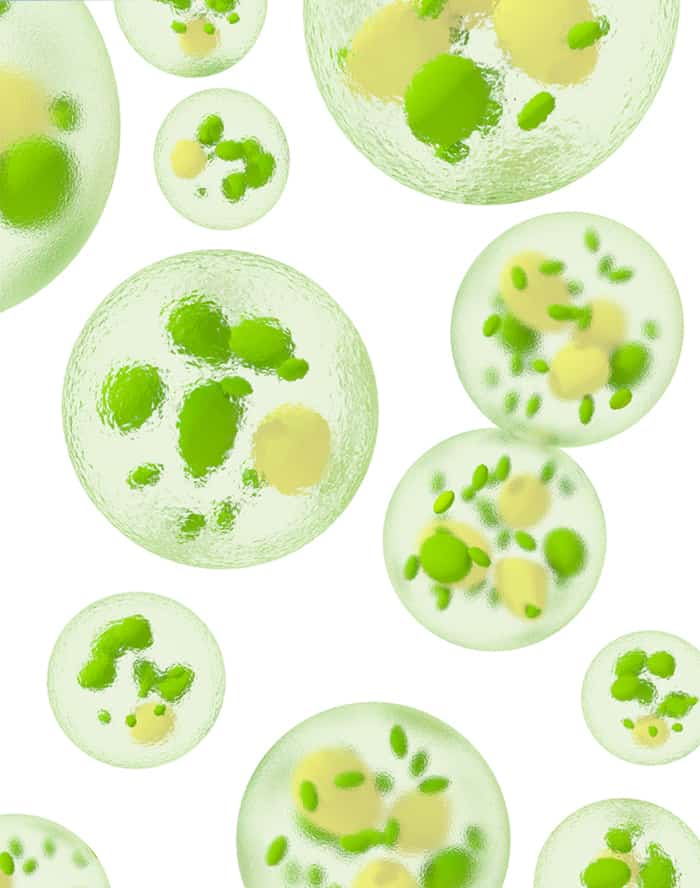 Cell Disruption for Recombinant Protein Production
APPLICATION REPORT
Download PDF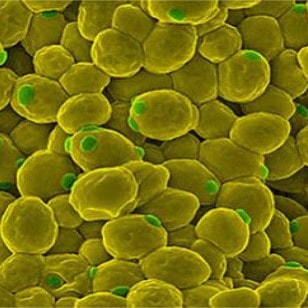 Customer Testimonials
Dominic Notter, Matrix of Life
"ISM supplied us with their industrial-scale ultrasonic processor, ISP-3000, which we have been using to make nutraceutical and cosmetic products, as well as for essential oil extraction and several similar applications for over a year. We are pleased to say that with this processor, the efficiency of plant oil extraction, emulsification and solids' dispersion is superb, enabling us to make products comprising dozens of different oils, solid powders and water. The products seem to remain permanently stable and have many other enhanced properties: our customers consistently report superior taste, texture and overall performance. We look forward to using this technology for developing many new processes in the near future."
Videos
Algae Oil Extraction Using High-Intensity Ultrasound

ISM's Barbell Horn® Ultrasonic Technology Introduction and How We Scale Up

Ultrasonic Cavitation Produced by HBHO at Amplitudes of 30 and 100 microns
Ebooks
MAKING STABLE EMULSIONS A Guide to Formulation and Processing Conditions Optimization

Download PDF
FAQs
Ultrasonic Cell Disruption (Lysis) and Extraction FAQ'S

Read FAQs
Have Questions?
Consult with an application specialist
or request a quotation.
Contact Us